How to stay productive while working from home?
If you're like millions of other workers, you might have been asked to work remotely due to the COVID-19 pandemic. In Pennsylvania, businesses are doing their best to transform to accommodate remote work.
Sounds great, right?
Well, we're a few weeks in now. You've probably started to realize that remote work comes with a lot of new challenges that you didn't think about.
Here are some tips and strategies to stay productive (and sane) while working from home:
Separate Your Workspace. If you're lucky enough to have a spare bedroom or home office, then take advantage of this. When you enter this room, you are at work. It helps your mind make the subconscious adjustment to "work mode." Defining your work area can also help set boundaries with your family, roommates, and kids.
Get Dressed! Good hygiene can improve your mood and that will improve your productivity. It's easy to fall into the trap of skipping the shower or slipping into those sweatpants, but by doing that you a priming your brain to be lazy.
Do Not Disturb. If you're not familiar with the concept of Deep Work, buy a digital copy of Cal Newport's book. It's an essential read for anyone trying to get work done that requires focus. The main takeaway is to create time to cut off ALL distractions. That includes your phone and email. By doing this for an hour or two, you'll be amazed by how much work you can complete.
Track Your Time. Keeping track of your time can benefit your personal and professional life. Try using something like Google Calendar and track every half hour of your day. It might seem tedious, but it can be insightful. It's particularly useful if you're honest with yourself and track every time you get distracted on Facebook, or took a nap, or chatted on the phone for over an hour. Also, you can take note of when you're most productive during the day.
Set Your Schedule and Stop When You're Done. One of the biggest struggles most remote workers face is transitioning out of work mode. It might sound counter-intuitive but having clearly defined time to unplug can improve your overall productivity… not to mention your work-life balance. So, once you've put in your time and done the best you can to be as productive as possible during those hours, it's time to unplug. Leave the laptop in your workroom and don't return to it until morning. No, not even to check that one quick email.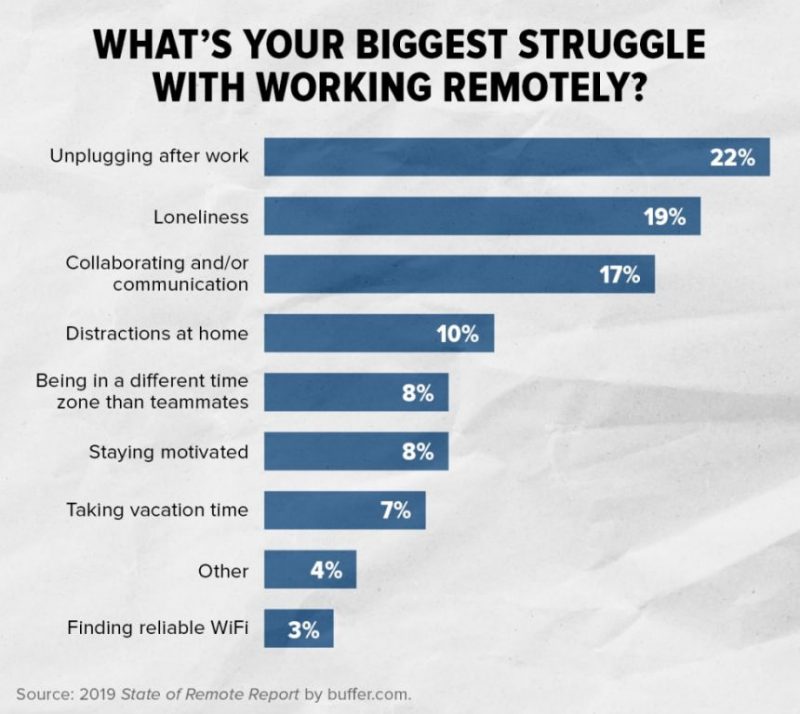 If you're lucky enough to be working right now, remember to take time to be grateful. Many of your neighbors are wishing they were still employed.
If you're searching for a job now, read our post about how the virus is affecting hiring.
Check out or job board to find opportunities here in Pennsylvania. We're Pennsylvania's #1 source for jobs.