Spooky Scary (Job) Interviews 
Hi everyone! Melissa Varischetti here, owner of FindAJobPA.com.
It's October 15th, and in addition to it being blog post time, it's also almost Halloween, which those of you who follow the blog will know is my absolute favorite time of the year. In fact, just last week a bunch of us took a trip up to Salem to enjoy some pre-Halloween festivities. Whether you're watching monster movies every night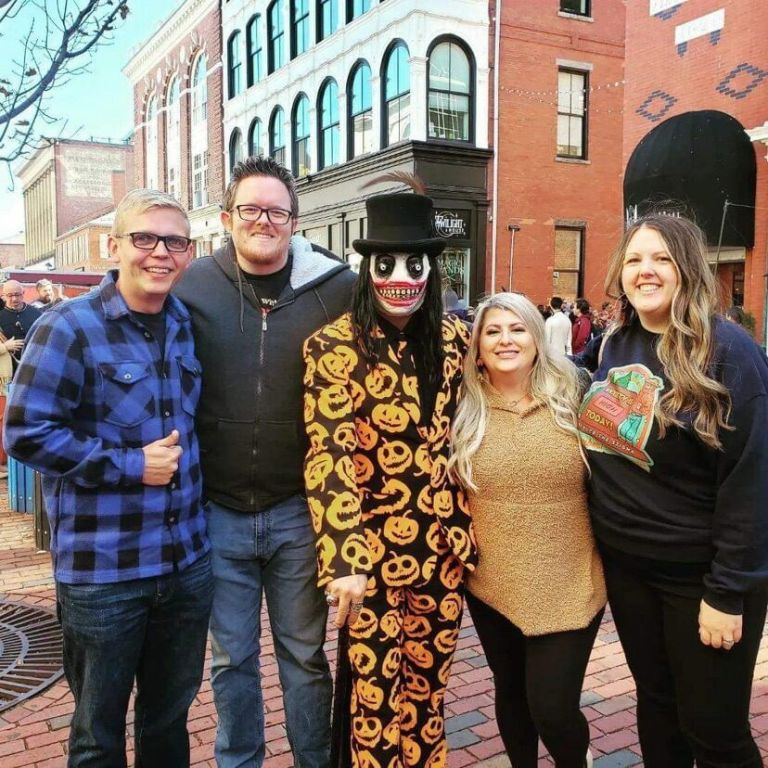 or just walking through your local Walmart, you've probably been hearing that classic Halloween anthem, "Spooky Scary Skeletons", and that's the inspiration for our October blog post, "Spooky Scary (Job) Interviews". Interviews are one of the most interesting parts of the job searching and recruiting process. They really shouldn't be anything to be scared of, but I'm sure we've all had those experiences of traveling to an interview with those butterflies and not being sure what's going to happen. My goal with this blog post is to give you a few tips to help with your next interview so you feel excited and empowered rather than nervous! So, without further ado, let's explore a few ways you can make your next interview your best one yet.
Imagine You've Already Got The Job
The best way to prepare for a job interview is to run through hypothetical scenarios and picture how you'd respond. Not only is this a technique interviewers use, it's also a great way to take a step back and see if this is a good job for you. Even if you're interviewing for a job in a brand new industry, there are TONS of resources available to help get a sense of a "day in the life" of someone in this new position. Whether Glassdoor reviews, YouTube or TikTok videos, or good old-fashioned in-person networking, there are many ways you can get at least a "30,000-foot" view of this new position. This also helps prepare you for that inevitable interview question, "tell me what you'd do when such and such a thing happens…" You've already thought about that, and it shows the interviewer that you care enough about the job to prepare well for the interview. 
Proofread Your Resume
I'm not just talking about spelling – although that's important too! Take a second and pretend you don't know the person who's name's on the top of that resume. Would those few hundred words accurately describe you and everything you've done thus far? Do they show your passions and your accomplishments? This is really hard to do by yourself – this would be a great time to reach out to someone else and have them do the same thing. Perhaps you could even compare resumes. And if you're having a hard time finding someone to help, there are professional services that can help too. The point is to make sure someone who probably knows next-to-nothing about you (the recruiter) can get a better idea of who you are and why you're teh best fit for the position. 
Relax
This is so easy to forget but crucial to remember – RELAX. Whatever helps you chill, do it! Whether watching TV, grabbing a bag of McDonald's fries, taking a nap, or walking down your favorite street, do something relaxing before that big interview. You've done your prep and you're ready to go – take a minute to chill out and focus your mind for that next big opportunity. Remember, at one point even your interviewer was on the other side of that interviewing chair, and if you've put the work in, you'll walk out of that interview knowing you did your best and made a great impression. 
Well, that's about it for this month folks. Hopefully you've got a few more ideas to help your next interview go well. If there's something you've found helps with interview prep, let me know – you can email me at [email protected], or drop a comment on this post or any of our social media channels. 
Now to get back to carving my Jack O' Lantern…
Until next time,
Melissa