Let's say you live in a small town and you're looking for work.
You're part time looking for a full-time position. Or you graduated school and want to see if you can start a career without moving to the city (you can).
Things may look bleak at times when you aren't looking to move to an urban area like Philadelphia or Pittsburgh.
Good news and bad news: Finding work in more populous areas can also be difficult too.
So, don't pack for the big city just yet, as there are three ways that you can find a job in a small town.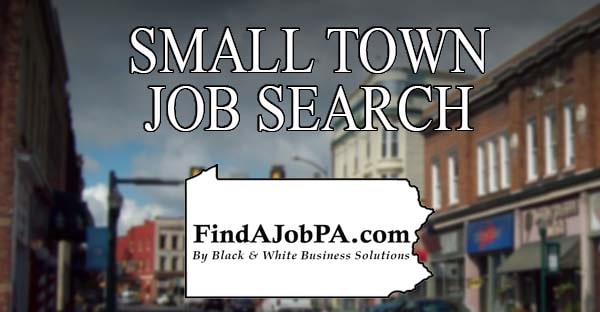 Your Job Search Is Your Job
Your job search should take up as much time and effort as your job would. If you're currently unemployed this applies, but also if you're underemployed.
Schedule your time to maximize your chances of success.
Spend time every day applying for jobs and finding ways to network.
There are lots of jobs out there (over 5 million), it's a matter of time before you find one that is the right fit for you.
Don't limit your search to the perfect fit. You may end up finding a job that you weren't sure about that ends up being amazing.
If you're stressed about your qualifications, spend some time developing those too.
There are plenty of resources online to learn new skills for free.
Look at what types of jobs are often open in your area with a local job search and find training specific to the skills that would be usefully for that field… like the skills they list in the job description.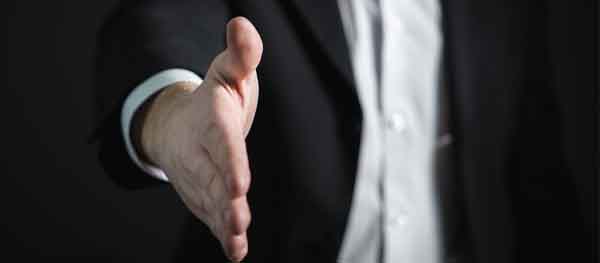 Get Out and Network – Small Town Relationships Matter
We all know the term: "It's not what you know, it's who you know."
A huge percentage of hires happen through networking. Some estimates go as high as 85%. This is especially true in a small town where relationships are very important to people.
Don't allow the term "networking" to turn you off. It's only as bad as you make it. In fact, it can be fun.
Networking happens in many different settings. Sure, it can be formal networking events. It can also be places where people gather over shared interests.
Some ideas you might not think of are book clubs, volunteering, or a class reunion. Anything that ties your interests or background to other people is an opportunity to connect.
Be professional and make friends. This might put you outside your comfort zone. That's okay. Try to remember that lots of us are nervous in big groups.
Having trouble finding events in your local area?
Look to Facebook and your local news outlets. Both formal networking events and other meetups should show up there.
Apply on Local Job Boards
You need to put active effort into your job search.
Local companies looking to fill job vacancies post on job boards to look for candidates. Lucky for you, the job market is in need of more workers.
Take advantage of any listing you think you may qualify for. Even if it's a close match, apply and see what happens.
Companies sometimes don't know what to put in their listings. Remember, there are people on the other side and they're not perfect. They will sometimes list every qualification of the PERFECT candidate that doesn't exist.
Especially in a small town, employers are usually willing to train someone that they think can eventually be the right fit.
What you are looking for is job listings that you think you could grow into. Keep that attitude the whole way through the interview process and you'll be in good shape!
Check out your local job boards first (like this one) for your best chances of turning an application into a hire.
Imagine the number of applicants a national job board gets every day.
Now think about how many applicants a local job board gets.
Which do you think gives you a better chance of getting noticed?
______________________________________
Remember: Treat your job search like it's your job.
Put the time and effort into it and it will pay off in the end.
If you're in Pennsylvania, start your job search right here.
You've got this!